Mary E. Pettinato
Co-Founder & CEO
Mary Pettinato is the proud daughter of a WWII veteran. She began her volunteer career at age 14 as a Candy Striper at Bethesda Naval Hospital. Recognized as one of Chicago Tribune's 2015 Remarkable Women, Mary's volunteer efforts have ranged from serving those who have sacrificed much to defend our country, to lending her insights and energy to a number of volunteer boards in the Chicago community, including Old St. Patrick's Church in the city's West Loop. Mary holds a Master of Business Administration from Northwestern University's Kellogg School of Management, and received the university's prestigious Alumni Service to Society Award in 2014. Mary was recently appointed to the board of the national Honor Flight Network.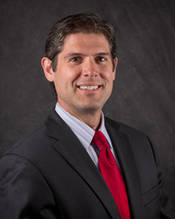 John has worked in the financial services industry for more than fifteen years, with experience providing due diligence on public companies, private equity, and mid- to late-stage venture capital. He currently is a Senior Research Analyst with Gofen & Glossberg, a Chicago-based financial advisory firm. John graduated from the Kelley School of Business at Indiana University with a Bachelor of Science in Accounting. He is a Chartered Financial Analyst and has passed the Certified Public Accountant examination. John is a member of the CFA Society of Chicago. Outside of the office, John enjoys spending time with his wife, son, and two daughters. John's devotion to Honor Flight Chicago was inspired by his late grandfather, "Papa," who proudly served in the Army during WWII.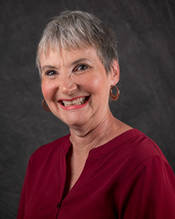 Bonni Pear is one of Chicago's best known and most highly respected public relations professionals, having represented high-profile clients including Ringling Bros. and Barnum & Bailey Circus, Disney On Ice and Simon shopping properties in the country's third largest media market for more than three decades. A principal in Miller-Pear Public Relations for 20-plus years, Bonni merged her agency in 2014 with one of the country's fastest-growing communications firms, Motion PR, where she serves as Executive Vice President and Director of Entertainment & Lifestyle Brands. Bonni holds a bachelor's degree in journalism and a master's in advertising from Northwestern University's Medill School of Journalism.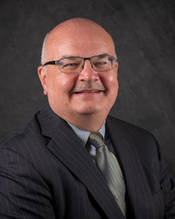 Bill develops private equity and entrepreneur/non profit joint ventures with significant financial and social impact. He also consults with nonprofits on board governance and strategy matters. Previously, Bill was a 20 year partner in the RSM accounting firm's National Real Estate Group, providing audit, tax, and strategy for real estate developers and investors. Bill is a CPA, and a board and committee member for numerous nonprofit agencies with social enterprise, affordable housing and seniors/elders missions. Bill's service to Honor Flight Chicago is to honor all veterans for their selfless sacrifice, and to especially pay tribute to his father and uncles who served during WWII and Korea. Any appreciation that our veterans feel from flying with us is a small return for them protecting our nation and its liberties.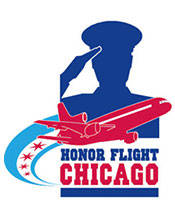 Michele Brocopp Zander
Secretary
Michele holds an undergraduate degree in Finance & Real Estate from Colorado State University and an MBA from DePaul University in Chicago. Before taking time off to raise her family she was a manager with Deloitte & Touche, LLC. Her unwavering support of those who serve and have served our country is credited to her father who instilled this throughout her childhood and continues to inspire her today and to her grandfather who served in the Army during WWII in the Pacific. She in turn is passing this on to the next generation especially through her family with whom she lives in the northern suburbs of Chicago.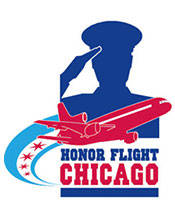 Alan is a partner with the Chicago law firm of Garfield & Merel, Ltd. His principal specialty is in the area of corporate transactions, banking and commercial real estate. Alan has served on and assisted various charitable foundations and boards along with being a member of and chairing various public commissions in his north shore suburb. Alan's dedication to Honor Flight Chicago is to honor his father who served in the Army Air Force, Air Transport Ferry Command during WWII and never had the privilege of visiting the WWII Memorial and to honor those of his father's generation who served and sacrificed.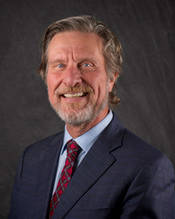 Paul Meincke is a veteran broadcast journalist who retired from full-time work in September 2015 after 43 years in the TV news business – 30 of them as a general assignment reporter for Chicago's ABC7 News. Paul's assignments have taken him to Saudi Arabia where he spent six weeks covering the first Gulf War, and later to Belgrade where he reported on the release of three captured U.S. Servicemen. Paul has done numerous stories on Chicago area veterans including those who've been part of Honor Flight Chicago, and now he's privileged to serve on the board.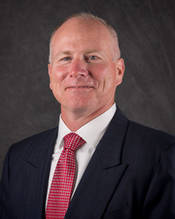 Captain Mark Meskimen is an active duty Naval Officer with more than 35 years of service in both enlisted and officer ranks. He is currently serving at Naval Service Training Command Great Lakes, Illinois overseeing new accessions into the Navy including all ROTC Officers at colleges worldwide and all Enlisted going through Recruit Training Command Great LakesROTC except the Naval Academy. He has moved 16 times and been stationed all over the world at various ships and stations to include: England, Maine, Pennsylvania, Mississippi, Illinois, Tennessee, Texas, California, Washington, Hawaii and Japan. As a third-generation military family, he is committed to supporting and honoring those who have served and takes pleasure in supporting Honor Flight Chicago. He also enjoys the outdoors and spending time with his wife, three children and grandson.