One of the favorite parts of my job is getting to know our senior war heroes and their incredible stories. On Wednesday, we flew 99 World War II and Korean War heroes to Washington, D.C., and each had an incredible story to tell.
There was 97-year-old Henry Wiley, one of the storied 92nd Infantry Division 'Buffalo Soldiers' who served on the front lines in Italy during World War II. There was Bill Howland, a World War II POW. The list goes on and on. But I have to tell you the story of one our veterans — it frankly is one of the most powerful I've ever heard.
Korean War veteran Don Arseneau first applied to fly with us in 2014. He was scheduled to fly in 2016, and then twice in 2017, but each time he had to cancel because of illness. He was excited to finally take his flight this Wednesday, but five days before the flight, his wife of 63 years passed away. Her final words to Don were short and directive:
"You're going on that flight Wednesday."
We were honored to fly Don and the couple's son, Tom, and they both said the experience was one they will never forget. Read more about Don's experience here.
Wednesday also marked the 7,500th veteran flown by Honor Flight Chicago, a remarkable way for us to kick off our second decade. And of course, we owe deep thanks to Popeye's for fully sponsoring the flight. It was truly inspiring to see so many business owners within the Popeye's Chicagoland Co-op come together to say thank you to our senior war heroes. If you have a chance, stop by your local Popeye's and tell them thanks for helping us thank our senior war heroes.
Last, but not least, thank you to each of our veterans for their service and sacrifice. Please enjoy the comments below from some of our veterans about their day of honor.
Serving with pride,
CEO, Co-Founder, and Janitor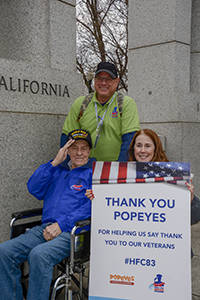 "It was fantastic! I would never believe something like that could happen to me! Did you know my family was there at the end? My favorite part of the day was at the ceremony in DC when all of the veterans said the Pledge of Allegiance together [began sobbing] and then we saluted [crying]. It was powerful."
— Gil Opferman, Korean War veteran, Army, Age 90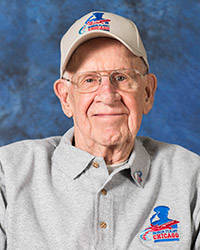 "Let me tell you something. (This was the) greatest thing in my life next to getting married and having my kids. I met a person that I knew from 25 years ago and he was on my bus! You people didn't miss one trick. Everybody that I met had a smile on their face! What a day! Thank you to Popeyes!"
— Anthony "Primo" LaCassa, Korean War veteran, Army, Age 88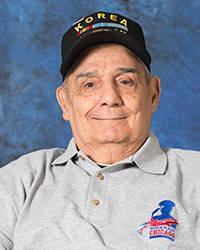 "I want to thank all y'all for a very, very good time! Everybody I met was so nice that I thought I was President Obama — you know, people cheerin' and shakin' my hands! It was just beautiful. I eat at Popeyes, you know, and I am going to go in there and say thanks!"
— John Moore, Sr. WWII veteran, Air Corps, age 92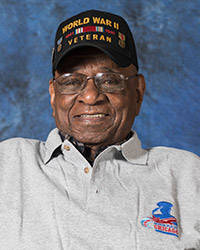 "It was a fabulous day. I was so thrilled to be a part of it. I got so many letters from Mail Call that I have to answer. The volunteers when we got on and off the plane and on and off the bus were fabulous! And my guardian was a nurse too! Thank you so much for an amazing adventure!"
— Lillian Strezishar, WWII veteran, Army, age 95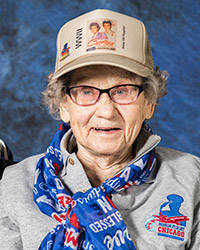 "The experience was once in a lifetime. That day was fabulous. Kathy Drury was my guardian. She was wonderful. All the volunteers were from all over and they were great! My thrill was at the Lincoln Memorial when we saw the Marine Corps Silent Drill Platoon and I got to meet the 6'5" Marine Captain in charge of it. And then the Welcome Home!  Wow, so many sailors and so much going on … I loved it. My hand is still stiff from shaking that many hands!"
— Jerome "Bonkers" Bonkowski, Korean War veteran, Marine Corps, Age 88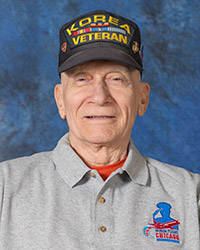 "Well, I will tell you that I mailed a letter to your organization today to thank you. When I realize all the people who put this trip together, it is mind boggling. We had hundreds of volunteers in all different colored shirts and sailors and Marines and the band and the bagpipers … wow! All of these people volunteered to recognize our service.  My hat is off to you and to all of the volunteers who made this trip possible!"
— Walt Suva, Jr., WWII, Navy, Age 91