U.S. Navy  Korean War   Palatine, IL   Flight date: 04/11/18
By Jack Walsh, Honor Flight Chicago Veteran Interview Volunteer
Don Arseneau was born in the very small town of Beaverville, Illinois (pop. 368) on June 13, 1931, near the beginning of the Depression.   Arseneau was a common surname in his town that had been founded by French-speaking families who emigrated from Canada about 80 years before Don's birth.  His father, Zenas, was an automobile mechanic. Don's mother, Lillie, raised Don and his three older siblings. When Don was 5, he was run over by a bread truck on the street in front of his home and seriously injured.  His mother promptly declared Beaverville unsafe for her children. She and Zenas moved Don and his family to the nearby town of Sheldon. Zenas found work as a Ford mechanic and Lillie was employed by a local grocery store. At Sheldon High School, Don was a good student and an exceptional basketball player.  In his senior year, Don was named an 'Honorable Mention' All State Player after leading his team to a State District title and into the Regional finals.
After graduating in 1949, Don stayed in Sheldon working in the construction trades, at an electronics factory and at some other odd jobs.  Don remembers the evening of September 15, 1950 very clearly. His neighbor who was a member of the local draft board visited and told Don that she would be mailing his Army draft notice the very next day.  Don, understanding the importance of that bit of news, got into his car the next morning and with a buddy drove about 30 miles to Joliet to join the Navy. Shortly after enlisting, he was to report to Great Lakes Naval Base for Basic Training. Following graduation, he was sent to Oceana Naval Air Station near Norfolk, Virginia, with orders assigning him to Naval Air Squadron VF-21.  His duty station was the USS Franklin D. Roosevelt (CV-42).
The "Rosie" was a Midway-class fleet aircraft carrier, one of the largest ships in the Navy.  In terms of crew size, it was more than three times larger than his hometown of Sheldon. Immediately after Don boarded, the ship set sail for a six-month deployment to the Mediterranean.   Don's welcome to sea duty was four days of violent seasickness. After his recovery, Don was ready for his first assignment – six weeks of KP. Fortunately for Don he was assigned to the Chief's Mess, which is considered good duty for KP.  
Don, like many new and unrated sailors, was assigned to be a "Plane Captain." Squadron VF-21 (known as the "Mach Busters") consisted of 20 Grumman F9F-2 Panthers, one of the first successful Navy jet fighters.  A Plane Captain's duty station is on the flight deck and is responsible to make sure his plane is ready for flight every day. Don's flight deck cap and jersey color was brown. His assigned position was right next to the plane until it was released to the Launch Officer.  Don's responsibilities were to make sure his plane was properly maintained, equipped, armed, fueled and clean. Pilots rotated frequently. Mechanics, fuelers and armament guys were changed often but Don was always with "his plane." Just prior to launch, a carrier is turned into the wind.  This regularly produces winds of 40 knots from the bow straight down the deck. Each Plane Captain has to struggle to maintain his footing until he is allowed to release his plane. Don said that he sometimes positioned himself in front of one of the jet engine intakes just to keep from blowing away.  Flight operations in the Mediterranean consisted of training and patrols. Between these adventures, Don's ship stopped at several ports of call. He was given liberty time at interesting places like, Athens, Naples, Cannes, Nice and Morocco. When the ship's deployment ended, it returned to Oceana Naval Air Station near Norfolk.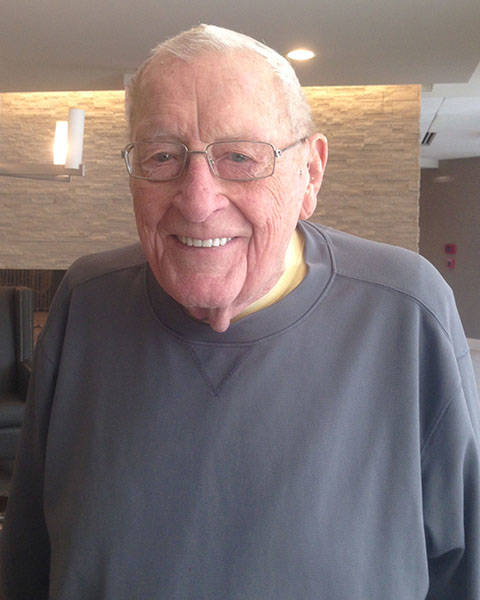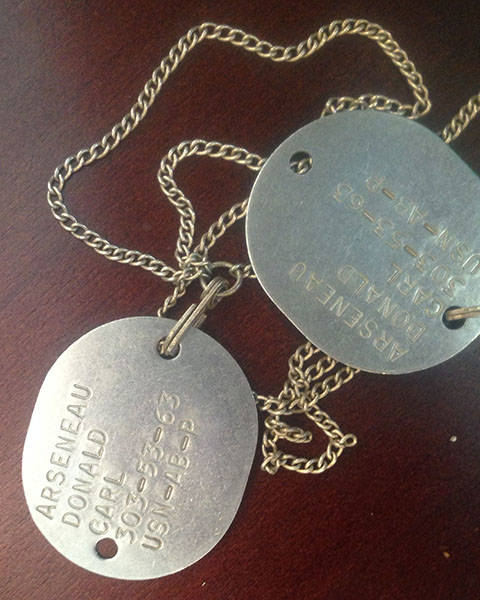 While on his Plane Captain duties, Don had the opportunity to observe many of the flight line duties as performed by experienced sailors.  Realizing that Plane Captain was not a rated position, a sailor with that rank could not get promoted. Therefore Don had a decision to make. After studying his options, Don decided to apply for training as a rated Parachute Rigger (or "PR").  He was accepted into the Navy Parachute Riggers School in Lakehurst, N.J. for three months of training. Don thought three months was a long time to learn the basics of how to fold some silk sheets and nylon line, but he soon discovered it was a lot more than that.  He had to become skilled on several different sewing machines, each with its own purpose. Don learned how to make, service, repair and fold a variety of regulation parachutes. He also learned how to service, maintain and repair life rafts, life jackets, oxygen-breathing gear, air-sea rescue equipment in addition to all of the pilots' flight clothing and gear.  Don's final exam required him to pack a chute, put it on and jump out of an airplane from about 1500 feet. He describes this as a "Pass/Fail" test. Don did pass and was awarded his "Parachute Wings" as a qualified Navy Parachute Rigger. Don reported back to VF-21, which had been reassigned to the USS Midway, then the largest warship in the world.
Don's first deployment on the Midway was similar to his first on the Rosie – six months to the Mediterranean.  But now he was a PR wearing a green cap and jersey on the flight deck. Working with only one other man (his boss), they were responsible for maintaining all of the systems and equipment for 20 very sophisticated fighter jets.  The Midway was constantly training for combat readiness, a task that was taken very seriously. For carriers, this type of training had one primary goal – improve turnaround time. After a plane is put in the air, flies, then lands, each plane must be inspected and repaired as necessary, rearmed if needed, refueled and relaunched in as short a period of time as possible.  For Don this meant running around a very busy flight deck from plane to plane to complete his required checks and other tasks in the cockpit area. Don and the Midway crew were very, very good at what they did. When they weren't on the flight deck, Don and his boss usually were in their shop for more testing and inspections. A PR's job also involved readying air-sea rescue equipment to be perfect every time.  For example, Don said that all parachutes (about 27) had to be unpacked, cleaned, dried and repacked every 30 days. The PR was required to put his name on every chute he packed. Don shared a little know fact about the repacked parachutes. Those repacked chutes were hung on a wall in the flight equipment room with the packer's name visible. In accordance with tradition, any Navy pilot can walk into the room at any time, point to a parachute and give the command, "Jump It."  The PR is then required to put it on and jump out of an airplane from about 1500 feet. Don said this never happened to him, but everyday when he went to work, he knew he could be faced with the "Jump It" command.
For the next 18 months, VF-21 served on other carriers and was deployed to regions from Cuba to the Arctic Circle. At times, Don was ordered to walk guard duty on the flight deck at night with an unloaded pistol.  During his enlistment, when not on ship, Don lived in Navy barracks at Oceana in Virginia and had occasional leaves to return home to Sheldon. During one such leave Don chanced to meet a lovely young lady whose name was Ollie.  She lived in Sheldon and worked for the phone company in nearby Watseka. At this time phone systems were still a bit primitive and an operator routed long distance calls to Sheldon through Watseka. Don knew that Ollie was one of the two night shift operators and soon learned to recognize her voice and when to place his calls. Ollie was waiting for Don in July 1954 when his enlistment expired. They were married on February 13, 1955.  Soon thereafter Ollie accepted a transfer to the Champaign office of Illinois Bell. Ollie suggested that Don use the GI Bill to attend the University of Illinois. Don never thought of himself as a "college guy" but agreed to give it a try. Four years later, Don graduated with a degree in Physical Education and a job offer from (Mount) Prospect High School. Don worked his way up to become the Dean of Students and retired in 1986. Don and Ollie now live in Palatine near their son, Tom.   They have one grandson, Michael, who lives in Chicago. Happy in retirement, Don enjoys fishing, playing Cribbage and traveling with Ollie. He looks back at his time in the Navy with pride — a job well done. There is, however, one thing he still carries with him.
While serving as a PR, from time to time he would hear about a pilot that, after some type of engine failure, elected to attempt a water landing rather than use the plane's ejection seat/parachute system.  A jet fighter always will be traveling much too fast for a safe water landing and every pilot that tried it died in the attempt. Don knows (and he thinks the pilots knew) that the ejector seat systems were thoroughly tested and the chutes were packed perfectly — every time.  But, for some reason the pilots did not seem to trust it. Don does not know why. He believes that most of them would have survived if they did. It bothers him to this day. Perhaps that is because Don was a PR and their first thoughts are always about the safety of the pilots and crews they serve.  You can leave the Navy but it doesn't always leave you.