U.S. Army

 

Korean War

 

Frankfort, IL

  Flight date:

04/11/18
By Bob Pomorski, Honor Flight Chicago Veteran Interview Volunteer
Gerald Crandall has deep roots in Chicago having grown up on the southside in the Englewood area at 66th and Union.  The area has changed a lot since Gerald roamed the streets working the newspaper stands to make money for the family.
The Crandalls came to reside in the Chicago area after Gerald's grandfather, an accomplished carpenter, arrived from Dover, England to start a cabinetry business in Wrigleyville.  Gerald's father did not follow in his grandfather's business footsteps opting instead to get into the insurance business and moving to the southside of Chicago.
Besides having deep roots in Chicago, Gerald also comes from a family deeply rooted in "answering the call for military duty." Gerald's father and uncles all fought in France during World War I and his older brother fought in Europe during WWII. His brother was drafted into the Army during World War II and unfortunately lost his life fighting in the "Battle of the Bulge."
Losing his brother, who was three years his senior, was tough on Gerald. He stayed busy in school and joined the basketball team at Parker High School.  "Back then the schools had lightweight and heavyweight divisions. The lightweight division was for guys five feet eight inches and under. In 1943 we won the lightweight state basketball championship".  On their way to the championship they beat Marshall for the city title. Times were also tough at home. Work became sparse for Gerald's father who took to photography to support the family.
After graduating high school in January of 1946, Gerald worked as a cost accountant by day, and attended Northwestern University by night.  Gerald wanted to be an accountant and completed all his coursework. While getting ready to take the CPA exam, Gerald received the "call" from the Army.  As his father told him, "War is hell, but if you get the call, you answer it."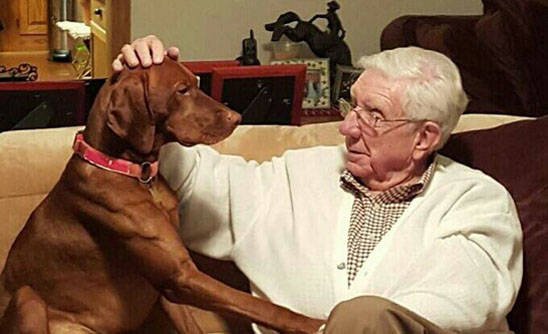 Gerald answered the call and was drafted in the Army in July of 1950 at age twenty-two.  Almost immediately, Gerald was sent to Fort Lewis Washington, near the Puget Sound in Washington State.  He was there for three months going through Basic Training before shipping off to Korea. "The trip took twenty-one days through rough waters before we arrived in Pusan."  Gerald was with a group of replacement troops that arrived in Pusan, Korea in November of 1950 and was headed to the front lines.
The trained accountant was now assigned to the 394th Combat Engineering Battalion as a Combat Engineer.  His battalion was a part of the 8th Army which was attached to the 25th Division. The 25th Division fought many battles in the Pacific in WWII and was known as "Tropic Lightning." It was a vital contributor to the successful breakout from the Pusan Perimeter.
After two weeks in Pusan, the entire Battalion was moved north to Chuncheon to connect with the 25th Division that had recently pushed back the Chinese.  As a Combat Engineer, Gerald had many duties. First and foremost, they were assigned the ungrateful job of "cleaning minefields."  This would be done with a minesweeper and a group of 8-10 soldiers and often under enemy fire. Gerald's unit also built Bailey bridges, pontoon bridges and timber bridges while clearing paths along the way, and doing whatever else was needed for the troops to advance.  Combat Engineers also provided support to the advancing troops in battle.
While near the front lines for ten months, Gerald said the conditions were "like the bowels of the earth." The most distressing part was the below zero extreme cold and lots of snow, making for one of Korea's coldest winters on record.  Living conditions included 2 guys to a pup tent, eating C-rations, and getting the monthly whiskey ration of "Old Fitzgerald." Being one of the older guys at age 22 helped Gerald deal with the unsavory conditions, along with receiving regular letters from his girlfriend, Gizella.
After serving his ten months in Korea, Gerald was sent stateside to finish his last four months of duty at Fort Sheridan in Lake Forest, Illinois where he left the military as a "buck" Sergeant.  Gerald continued courting his long-time girlfriend, Gizella, who waited for him until he got back home from the war. Gerald originally met his bride of 65 years at a dance hall on the southside of Chicago.  She had lived in "Burnside" around 94th and Cottage Grove.  "Gizella is still a good cook today" said Gerald, making Hungarian style dishes.  
After the Army, and getting married, Gerald worked as an accountant for a life insurance company for 13 years.  Then in 1965, he took a chance and started his own insurance business, which he still owns and works at today. Gerald and Gizella raised three sons in the south suburbs of Chicago and have resided in Frankfort for the last 32 years.  Gerald speaks fondly of his four grandchildren and proudly displays their college diplomas in his office. Gerald stays true their heritage-he has a Hungarian breed of dog, named Cooper, an English name after his mother's side of the family.
In the face of adversity, Gerald persevered with grace, loyalty, and confidence in his ability. For that, we thank you for your service to the country. Enjoy your much-deserved Honor Flight trip.